Hello everyone! I hope you had a great Carnival like the one I had. A very calm Carnival, far away from any crowd, specially the drunk zombie hordes that haunts the region that I live locking its citizens into its own apocalypse. Anyway, today we have an interesting news to Voxel Section Editor III. Back in August, 2019,

Kerbiter

did release a fork of the program with support to import assets from MagickaVoxel. It originally could replace the current voxel section contents with the image from MagickaVoxel or create a new section out of it.

In the last 24 hours, I've added support for it at the official version of VXLSE III and made my tweaks, also allowing to start new models from MagickaVoxel images. The picture below is how this File -> Import -> Image from MagickaVoxel looks like. If is there any of you, who are much more skilled than I am with graphics, willing to give a help, we can improve what we have so far: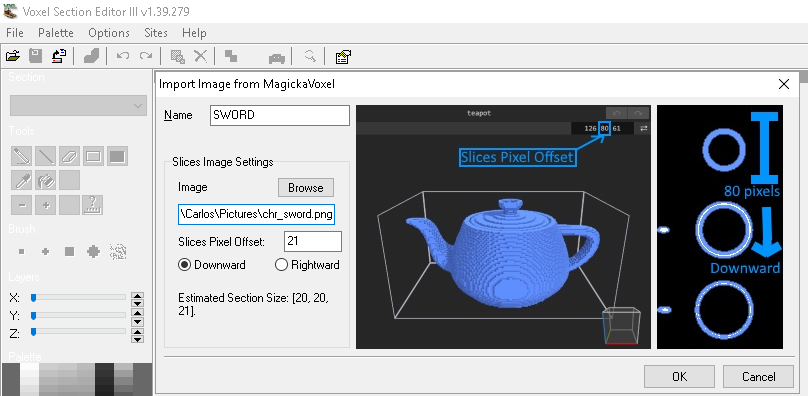 You can download the latest beta version of Voxel Section Editor 3 here. You must be connected to the internet to run it for the first time, if it is a new installation. The source code is available at PPM SVN.